Vinyl Windows
For new construction or vinyl replacement windows, no one has better quality windows at such affordable prices like Jones Paint & Glass. Our vinyl windows series will open up your home to its outstanding views, letting in ample light to make your home glow, all while maximizing on its energy efficiency.
Best of all, each series comes with a 10-year insulated glass warranty and 20-year vinyl warranty. Unlike poorly manufactured vinyl windows, our products' window frames won't rot, rust, corrode, or warp overtime. The careful precision we use to cut and install your home windows will also ensure that no moisture, dust, or debris accumulates in between insulated panes.
Give your house windows an upgrade with new vinyl windows, sold at an affordable cost to fit any budget! Learn more about our collection below, or click on the image to the right for a PDF download of our complete vinyl windows catalog.
Not sure where to start? Call Jones Paint & Glass to schedule a free, no-obligation on-site estimate. Learn more about pricing and which of our vinyl windows may be the best option for you. Contact us today!
Use the arrows to view our vinyl window picture gallery
View our Vinyl Window Brochure
Jones Paint & Glass manufactures our vinyl windows right here in Utah. We are constantly updating our offerings to expand our available styles, designs, sizes, colors, and features.
Our new vinyl window line includes affordable replacement windows, vinyl windows for every style and budget, and a beautiful and durable vinyl patio door series.
View our new vinyl window line by viewing our brochure.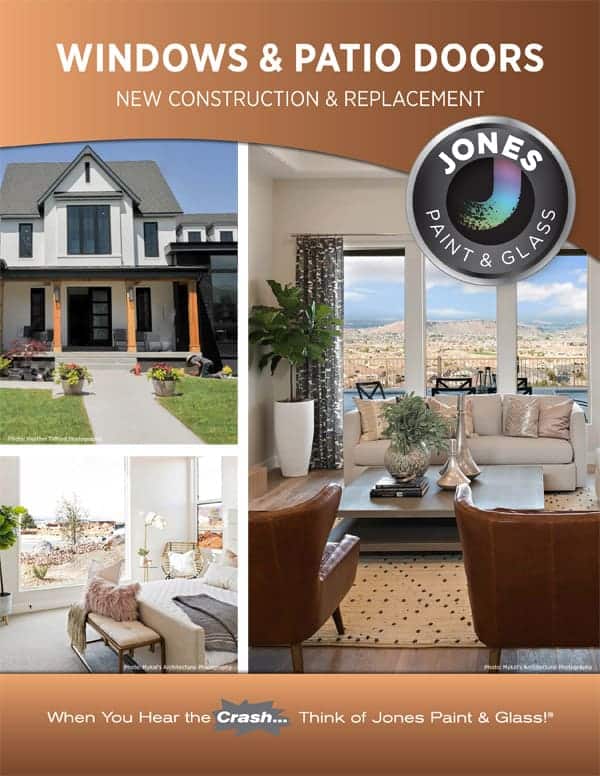 Low-E Energy Efficient Vinyl Window Options with Argon
Our Low-E energy efficient vinyl windows with Argon gas come in two options: climate control optimized for either westward or eastward facing windows. In both options, Low-E works like microscopic shutters, minimizing summer heat gains, reducing winter heat loss, and reducing the UV damage to household items. Argon gas is harmless and fills the sealed space between the windowpanes. It further enhances the window's climate control efficiency by slowing heat transfer through the air between the panes of glass.
Energy Star® Approved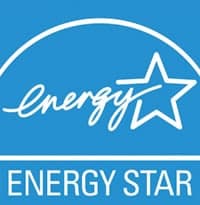 Our Millennial Series vinyl windows are Energy Star® approved, meaning that they meet strict regional energy-efficiency requirements that are at least 40% more efficient than required by the most common national building codes. Energy Star® is the premier designation for energy efficient products.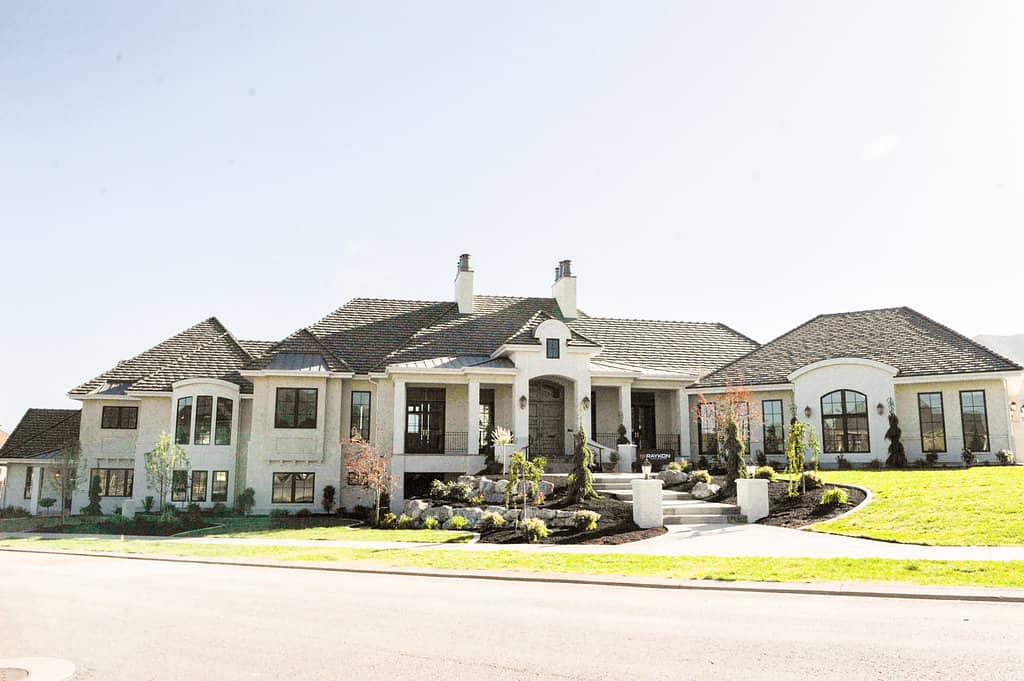 6000 Premium Vinyl Window Series
If you can dream it, then we can create it. The 6000 Series is our premier vinyl window series, offering you all the options you can dream of to truly customize your glass. With a full palette of window styles available and custom mulling for any variety of designs, your creativity and vision truly are the only limits.
5000 Vinyl Replacement Window Series
Our durable 5000 Series features a flush fin design for easy installation. The 5000 vinyl window series is our hassle-free solution for replacing old windows.Choose between a number of easy-to-install vinyl window styles with the Jones Paint & Glass replacement window series. These home windows can fit into nearly any space while being well-sealed and securely insulated.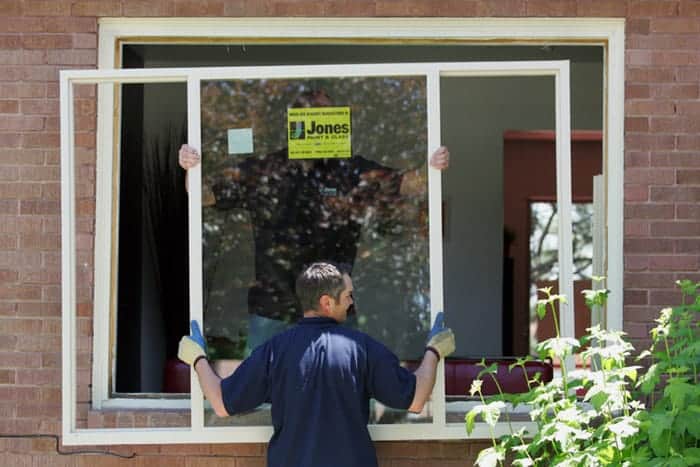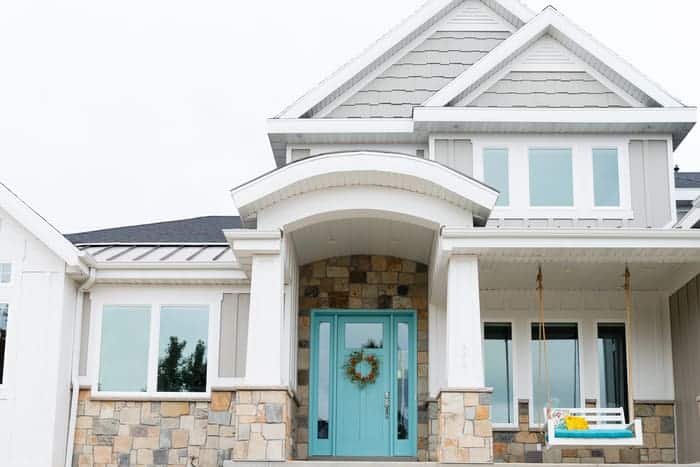 4000 Affordable Vinyl Window Series
Bring your vision to life at an affordable price. The 4000 Series was designed to give you a premium window at a modest cost. With an assortment of styles and specifications from which to choose, you can combine and customize to your heart's content, creating your dream without breaking the bank.
Vinyl Window Repair and Installation Services
For broken window panes, cracked seals, and other issues that require vinyl window repair, call the experts at Jones Paint & Glass! We offer fast repair service at an affordable cost so you can get back to enjoying your windows sooner.
Stop by a showroom near you to see all our vinyl windows in person, or schedule your free, on-site consultation with one of our Utah windows specialists. When you've got the perfect replacement and new home windows picked out, we'll ensure that each vinyl window is installed properly by our experienced team. Call or contact us today to set up a consultation!