Jones Paint & Glass – Provo
The mission of Jones Paint & Glass is to provide high quality windows, glass, and paint products at affordable prices and with the best customer service in the industry. Stop by today to see why Jones Paint & Glass is the paint and glass professional of choice for Provo and the surrounding areas! Visit our showroom to explore our products or contact us today to schedule a free, no-obligation estimate.
Glass &
Window Division
1250 West 100 North
Provo, UT 84601

801-374-6711
Paint
Division
170 North 100 West Provo,
UT 84601

801-373-3131
Provo's Paint Store
With our large supply of paint products from top brands like PPG Pittsburgh Paints and Benjamin Moore Paints, we know you'll find exactly what you need at Jones Paint & Glass. We carry interior and exterior paint as well as primers, stains, floor coatings, auto paint, and everything else you need to complete your picture-perfect paint project. Visit our paint experts in Provo today to discuss your next painting project. We'll help you find the right paint colors and products for your home or commercial space. You'll quickly discover why our excellent service, high-quality products, and affordable prices have made us Provo's trusted paint store for decades.
Windows & Doors
Upgrade your home or business's windows and doors with Jones Paint & Glass! Visit our Provo showroom for windows and doors in all styles and price ranges. We offer vinyl and wood windows from some of the top brands in the industry, as well as a wide selection of interior and exterior doors. Our products are energy efficient and are backed by some of the best warranties in the industry. Find vinyl replacement windows, the best wood windows, garage doors, storefront doors, and more at Jones Paint & Glass!
Glass & Mirrors
Whether you're remodeling a bathroom or building a home gym, Jones Paint & Glass can help. Our glass experts can help create the perfect shower door or custom mirrors for your needs. We also offer custom glass products for glass tabletops, commercial properties, pool enclosures, DIY projects, and more. Stop by our Provo showroom today to speak with a glass expert, or call to schedule a free no-obligation estimate.
MEET THE PROVO TEAM
Each member of the Jones Paint & Glass team in Provo brings years of specialized experience to the table. Whether that's helping find and install the perfect windows for your home, custom-cutting a decorative mirror or glass tabletop, or precisely matching the color of your car's auto paint, our experts can help! Visit our showroom today to explore our products, or schedule a free, no-obligation estimate with one of our experts.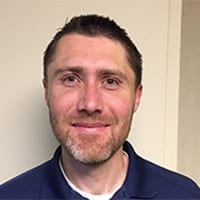 Justin Clyde
Operations Manager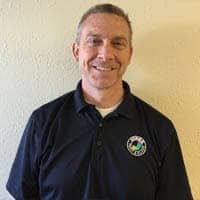 GARY JONES
Residential Glass Manager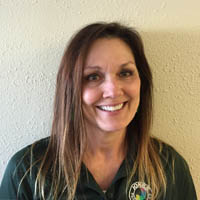 KRIS WOOD
Residential Window Sales