Stain & Finish St. George Utah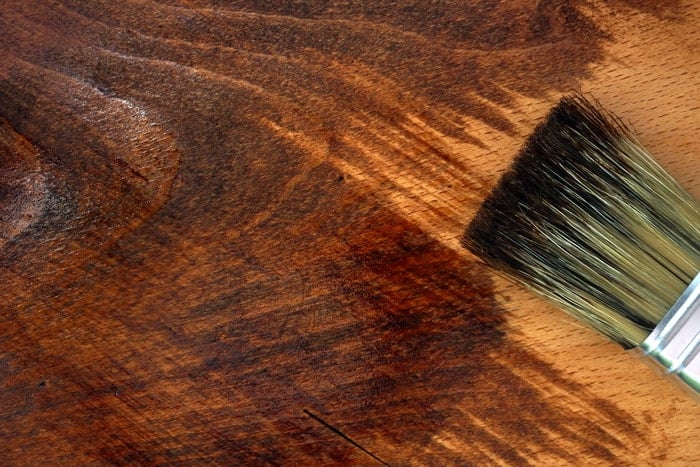 Choosing the appropriate wood stain or finish for your home improvement project depends primarily on the type of surface you are applying the stain to as well as whether or not the surface is interior or exterior. Jones Paint & Glass offers high quality wood stain and finish brands. Stop by your local Jones Paint & Glass for products and supplies, or call our toll-free number for more information. Not sure where to begin? Here are some quick reference tips to help you pick the perfect wood stain for your project:
Exterior Wood Stain
Oil-Based (alkyd):  Better penetration & durability; longer drying time allowing time to achieve a more even finish
Water-Based (latex, acrylic): Better color retention, mildew resistance, breathability, nonflammable, less odor, quicker drying
Opacity:  Semi-Transparent provides a protective layer and allows the grain pattern to show through. Semi-solid has a longer life, more UV protection, and almost completely hides the natural wood grain and color. Solid (opaque) can be applied over previously painted surfaces, have a longer life than other opacities, and entirely hides grain pattern.
Interior Wood Stain
Combination Stain/Finish:  Wood stain combined with polyurethane finish saves time by applying both simultaneously. Ideal for furniture.
Gel Stain:  Doesn't drip or run, doesn't penetrate, leaves surface grain appearance intact
Spray Stain:  Easy to apply for difficult-to-reach surfaces
Water-Based Liquid Stain:  Dries quickly, cleanup with soap and water
Wiping Stain:  Oil or water based, penetrates wood to seal and protect
Finishes
While a stain will enhance a surface's appearance, a finish will protect the surface to ensure the material and the stain can withstand wear, tear, and harsh elements.
*Some brands may vary by location