Boat and RV Windshield Replacement in Provo, UT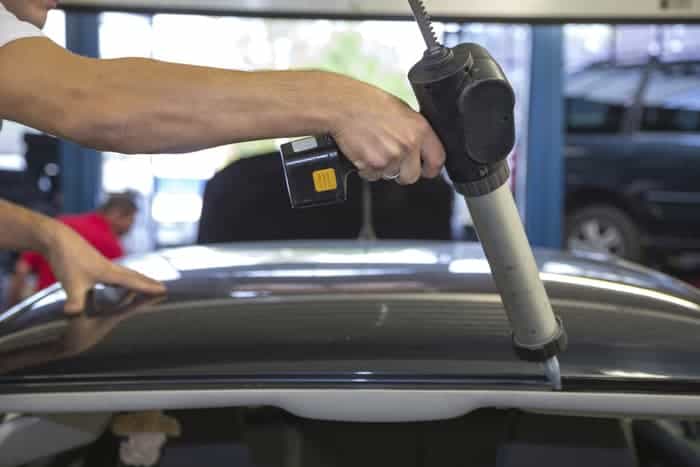 Does your boat or RV have a chipped windshield? Jones Paint & Glass offers rock chip repair and windshield replacements at our auto glass shop in Provo, UT. If this is your first time coming in, you'll receive your first boat and RV rock chip repair for free. (
Call for more details!
)
We take glass seriously at Jones Paint & Glass. For over 80 years, our glass repairs and replacements have been top-of-the-line. We know that the more accurate the cut, the better the seal and the safer the glass is for your boat and RV, not to mention the more energy-efficient it is for closed-cabin boats and RVs. That's why we custom-cut all our flat glass for boats and RVs to match precise dimensions and to include any customizations you would like.
Call or contact our windshield repair and replacement shop in Provo about your boat or RVs' windows. We'll get you back on the water or the road in less time without sacrificing our signature quality products.
Select Flat Glass Installations
For boat owners ordering flat glass windshields or other boat glass, we offer select glass installations at our Provo location. However, it is a case-by-case basis, so be sure to contact us beforehand to see if such installation service is available for your boat. With each service, we always the best windshield adhesives to provide you with needed safety and protection.
We strictly follow mandated installation and drive-away guidelines to ensure you have full confidence after we install your boat's windshield or flat glass. After ordering the custom glass, you can expect a mere one-hour drive away time because of the superior adhesives we use at our auto glass shop.
However, we do not offer windshield installations for vehicles at this time in Provo, UT. But, our auto glass specialists are sure to provide the same great quality of service and results with any windshield replacements or other wholesale auto glass products you order. Don't settle for anything less than the best; call us today for a free quote!